The following events are being arranged...
Monday August 22: Whisky Tasting
8.00p.m. Conference Room 5
We'll tak a cup of kindness yet - the story of Scotch whisky
David Wishart, School of Management
Discover the flavours of Scotch malt whiskies at this talk and tasting by Dr. David Wishart, Honorary Fellow of the School of Management and author of Whisky Classified: Choosing Single Malts by Flavour. Dubbed the "Carl Linnæus" of whisky by fellow writer Charles Maclean, David Wishart was the first to categorise single malt whiskies by flavour.
His classification - an example of a taxonomy of malt whiskies - is fully endorsed by the Scotch Whisky Industry, which honoured David by designating him "Keeper of the Quaich" in 2006.
David will guide you through the history and romance of Scotch whisky, from the aqua vitae of the early monasteries, the alchemist's art of turning barley into liquid gold, and the hedonistic uisge beatha of remote Scottish crofts, to the taverns of the Royal Mile and hot toddies in Edinburgh's New Town.
Whisky is evoked in the poetry of Burns, in the travelogues of Stevenson, and in the art of Landseer and Wilkie. London toasted with brandy in the Regency period, but when a tiny phylloxera beetle devastated Cognac in 1863 the upper classes turned to whisky and the famous "Scotch" brands were born.
Today, the flavour of malt whisky is more diverse than ever, due to the influence of variable peating, cask preparation, extended maturation, and special finishing. David describes his unique scientific method of classification by flavour based on sensory analysis and profiling, with a selection of fine single malt whiskies to taste.
He has chosen some well-known favourites for his tasting, plus a couple of malts that are harder to find. They span the "flavour spectrum", the complete range of flavours of single malt whiskies as described in David's book "Whisky Classified". For tonight's tasting in Parliament Hall, he will be featuring Aberlour, Ardmore, Balvenie, Ben Nevis, Benromach, Bunnahabhain, Deanston, Edradour, Glencadam, Glenfarclas, Glenfiddich, Glengoyne, Glenlivet, Highland Park, Laphroaig, Ledaig, Loch Lomond, Macallan, Scapa, Smokehead, Strathisla, Tobermory, Tomatin, Tomintoul and Tullibardinesingle malt Scotch whiskies.
Further information at: www.whiskyclassified.com
Wednesday August 24: Excursion: Glamis Castle
Departing 2p.m. from New Hall
A half day coach excursion to Glamis Castle which is the home of the Earls of Strathmore and Kinghorne, and has been a royal residence since 1732. The castle is the legendary setting for William Shakespeare's play Macbeth.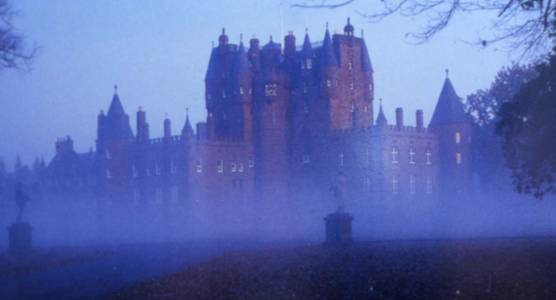 Any afternoon
Putting on the "Himalayas" putting green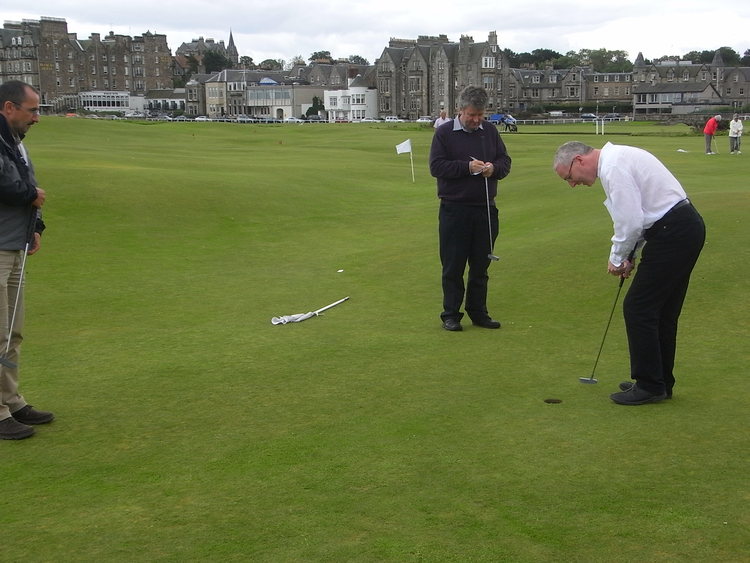 Open to the public 7 days a week. No booking needed, just come down and play an 18 hole round (about one hour) for £2. Ideal for discussions in small groups and reputed to be the best tourist attraction in Scotland.
Just across the road from the main conference venue