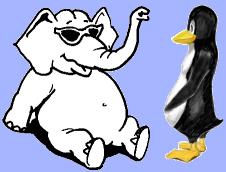 Institute for Particle Physics Phenomenology
UK BaBar Meeting 2007
11th-13th April 2007
Grey College, Durham University
---
Scientific Organizers
Patricia Ball, Roman Zwicky, and Thomas Latham
Administrative Secretary
Linda Wilkinson
---
Registration Form (Registration has now closed)
Travel to and from Durham
Information about Grey College

Wednesday Apr 11: Arrival day
Talks will be all Thursday and Friday half-day.

The cost for B&B, lunch and dinner, all in Grey college, is £60/night=£120 in total. Please pay on arrival (cash, cheque, credit card [sorry, no American Express]). Support available for PhD students, please contact the organisers for details.
Special event Thu evening: conference dinner, sponsored by the IPPP.

Accomodation will be in single ensuite rooms in Grey college, which is 5min away from the workshop site, the Ogden Centre, adjacent to the Physics Department. The workshop will take place in the Seminar Room, OC 218.

How to get to Grey college (please note that phone number on plan is outdated).
Grey college site plan

Information for late arrivals (>22:00 on Apr 11): please contact Grey reception (0191 334 5900) during working hours.


---

Last changed: 28 Feb 2007. Patricia Ball.